Important Features to Look For While Buying A Flat
9 May, 2023
Images
If you pick the right property, property ownership is among today's most profitable investments. Anybody who is on to buying a flat needs a whole sum of money because it is a huge investment. Therefore, taking care of every possession while purchasing a property is crucial. To assist you, we have created a thorough checklist for the home-buying procedure you must remember before purchasing. For people looking for a flat for sale in Kolkata, you should have all the points on top of your head while you shop for your new flat. Continue reading to learn more.
Comprehensive Checklist for Purchasing a Home
When buying a property, several things need to be taken into consideration. The information that follows is a thorough list of things to consider before buying a home that has all you need to know to make an educated decision:
Set a Budget
Your budget should be one of the first items on your list when buying a property. This is the first stage of making any significant investments. Therefore, careful planning is necessary. Everyone has a budget when they are onto buying a property. Hence take a quick look through your investments and savings to calculate how much money you have available for a down payment. Now adjust the budget as necessary.
Arrange the Finances
A substantial down payment will be required if you plan to buy a block of land or a standalone home. Taking care of your money before beginning your search for a home is advisable to ensure your finances are on the correct road. Obtaining a home loan to purchase a property is simpler despite-process requiring a lot of documentation and paperwork. It is preferable to speak with a loan officer to learn more about the loan you are qualified for, the interest rate, and the checklist of necessary property documents.
Choose the Location
Your home-buying process checklist should then include selecting a suitable location. If you want profits from your real estate investment, you need to choose a particular location accordingly. However, some areas do not develop as quickly, and as a result, the rate of the property essentially stays the same. Some people could struggle to afford a home in a good location or neighborhood. In that case, you could go for the next best alternative available. There is a high possibility that this place will raise its price in the next few years. Before investing, you must carefully inspect and determine the growth potential.
Construction Quality
Whether you are purchasing an apartment from a private developer or one that is part of a housing society, it is critical to assess the quality of the apartment's construction. Even though many home builders produce residences with attractive exteriors, the supplies they use to construct them are of inferior quality. Please avoid falling for these tricks.
Water and Power Supply
If there are frequent blackouts and water shortages in your neighborhood, no amount of luxurious, well-equipped housing will make you feel at ease. This can be frustrating, particularly if you decide to live independently. This could be due to no power backup, and the inverters won't be able to handle heavy loads for longer periods. The first thing you should do is to check the local power and water supplies. Need for Furnishing/Renovation and the Cost Involved Another consideration that you should consider before purchasing a flat is whether the property needs to be furnished or renovated. Although these apartments may be higher than the apartments, investing in such a property can help you avoid spending time, money, and effort dealing with laborers, suppliers, and designers.
Parking Facility and Other Amenities
Before purchasing a home, verifying whether parking spaces are offered is imperative. In a residential complex, the cost of a flat often includes a parking place. You can purchase more parking if you need it and have the cash. However, if you plan to purchase an independent house, you should pay closer attention to the parking spaces available before finalizing the deal. Additionally, see if nearby essential facilities like a market, school, park, a hospital, bank, gym, and are present.
Traffic Situation
Nobody would like to stay in a neighborhood that is too crowded, right? Whether you live alone or with your family, nobody wants to live in a busy neighborhood during rush hour. Whether you intend to live there or rent it out, this issue must be considered.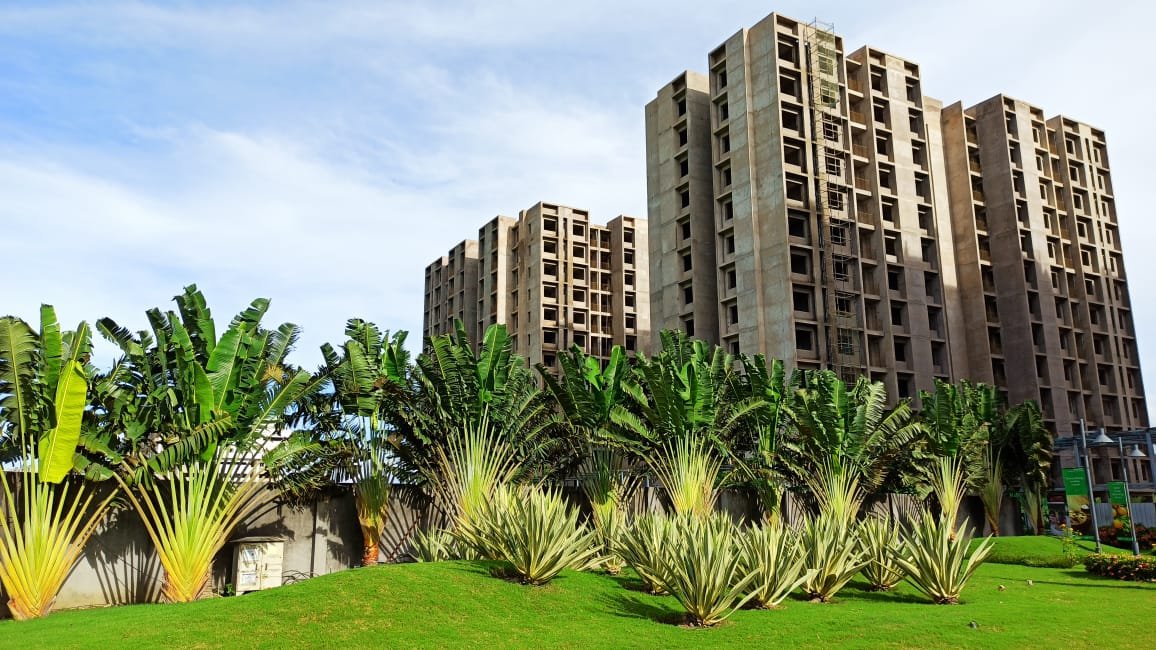 Builder Reputation
Sadly, there are lots of builders out there who give empty promises. Many of them fail to deliver the properties on time, while others refuse to cooperate when it comes to filling out the necessary paperwork; still, others fail to provide construction of high quality, and so on. Therefore, before finalizing the deal, conducting a thorough background check is crucial to learn about the builder's reputation.
Registration and Stamp Duty
This truth will shock you if you believe you must raise money exclusively to buy a house. There are expenses of registration fees and stamp duty. The cost of the registrations and the stamp duty is significant. Find out what you should be prepared to pay according to the area and property you plan to buy. So, include this item on your mansion-buying checklist.
Additional Cost Involved
When buying a property, it is best to ask for professional assistance. This saves time and helps to avoid many hassles. However, giving the real estate agent or agency a sizable sum would be best. You must also pay all home inspectors, attorney fees, Etc. Therefore, you should keep all these expenses in account. If you choose an independent flat, you might also have to pay for security services. Additionally, yearly property tax payments are required.
Property Insurance
You should ensure your property has a safety net if it sustains any harm. There are various home insurance plans if some of you want to take it. Multiple different banks offer such financial businesses. Before buying the property, you must know the costs and procedures.
In Short:
Property purchases entail several processes and require careful consideration when you are on your journey to buy a flat in Kolkata. Before committing to buy a flat, you should create a checklist. The first step is to create a budget. The subsequent steps involve, among other things, setting up funds, determining whether a home loan is appropriate, consulting an agent, looking for an appropriate house in a good neighborhood, and inspecting the parking space, necessary facilities, and construction quality, as well as tax clauses, paperwork, and registration process. The article contains a detailed explanation of each step. We hope the following article will help you decide to buy the house.
FAQs
What should we look for when purchasing a flat?
I assume you meant to ask, "What should we look for when buying a flat (apartment)?" Here are a few things to think about: Location: One of the most crucial variables is the apartment's location. Look for a flat near transport, shops, dining options, and other services in a desirable, safe neighborhood. Size and layout: Evaluate the apartment's size and layout to see if it will fit your needs now and in the future. Find a rental with a sizable living space, a bedroom or bedrooms, a kitchen, a bathroom, and enough storage. Check the condition of the apartment's furnishings, walls, flooring, ceilings, and appliances. Ask about the building's and the apartment's maintenance history, and keep an eye out for indications of wear and tear or water damage. Light and ventilation: Search for a flat with lots of natural light and ventilation because these features can make the space feel more roomy, cozy, and healthy. Consider the apartment's noise level and privacy, especially close to a busy road or commercial area.
What inquiries should I make while buying a flat?
It's crucial to ask the following questions while purchasing a flat: What is the state of the flat? - Inspect the apartment's furnishings, walls,
flooring
, ceilings, and appliances. Look for indications of deterioration or water damage. How much does maintenance cost? - Enquire about the building's and the apartment's maintenance history, the cost of monthly maintenance, and any other expenses. What is the background and standing of the structure? - Inquire about the building's past, including any repairs or improvements that may have been done, and look into the management and building's reputation.
What should a buyer prioritize when choosing a flat?
Buyers should give the following considerations top priority when selecting a condo: Location: The apartment's location is quite important. It should be in an attractive neighborhood with quick access to dining, shopping, and transit services. Affordability: When making a purchase, buyers should consider their ability to pay the purchase price, their yearly mortgage payment, maintenance expenditures, and other expenses.