When Is The Best Time To Invest In Kolkata Property?
20 April, 2023
Are you looking to invest in real estate? If yes, then you should definitely consider Kolkata, the City of Joy. Kolkata is one of the fastest-growing cities in India and has emerged as a prime destination for real estate investment. The city is witnessing a major transformation in terms of infrastructure development, which is making it an attractive destination for investors. In addition to this, the government has taken several initiatives to boost the real estate sector in Kolkata, which is creating a favorable environment for investors. This is the perfect time to buy flat in Kolkata as the market is expected to grow in the coming years. In this article, we will explore the reasons why investing in Kolkata property is a smart move, and how you can unlock the potential of this city to get maximum returns on your investment. So, let's dive in!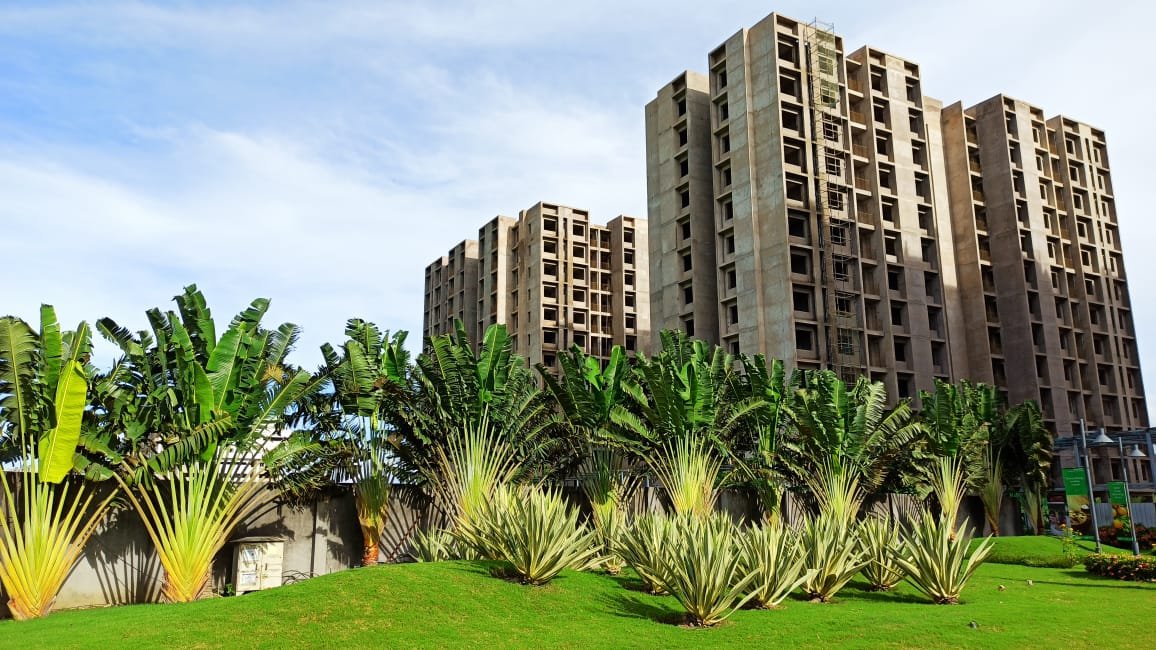 Factors Driving The Growth Of Kolkata's Real Estate Market
Several factors are driving the growth of Kolkata's real estate market. One of the main factors is the city's infrastructure development. Kolkata is undergoing a major transformation with several infrastructure projects underway, including the expansion of the metro network, the construction of new highways, and the development of new townships. These infrastructure projects are not only improving the city's connectivity but also creating new investment opportunities in the real estate sector.
Another factor driving the growth of Kolkata's real estate market is the city's burgeoning IT sector. Kolkata is fast emerging as a hub for IT and IT companies, which has led to an increase in demand for commercial office spaces. This has also led to an increase in demand for residential properties as people working in the IT sector look for affordable housing options.
Understanding The Different Types Of Property in Kolkata
Before investing in Kolkata property, it's essential to understand the different types of property in Kolkata for investments purpose. The most common types of Kolkata property investments are residential, commercial, and retail.
Residential properties include apartments, independent houses, and villas. These properties are a popular investment option as they offer attractive rental yields and capital appreciation. Commercial properties have office spaces, retail spaces, and warehouses. These properties are a good investment option for long-term rental income. Retail properties include shopping malls, supermarkets, and showrooms. These properties are a good investment option for stable rental income.
How To Find The Best Kolkata Property Investments
To find the best Kolkata property investments, it's important to do your research. Start by identifying your investment goals and budget. Then, look for properties that meet your investment criteria. You can search for properties online, visit property exhibitions, and consult with reliable real estate agents to find the best investment options.
When evaluating properties, consider factors like location, price, amenities, and potential for rental income. It's also important to get a professional inspection done to ensure that the property is in good condition.
Benefits Of Buying Flats In Kolkata For Investing Purposes
Buying flat in Kolkata can be a smart financial decision for several reasons. Kolkata is a rapidly developing city with a growing demand for housing, which can lead to an appreciation in property value.
Additionally, flats offer a low-maintenance and hassle-free investment option, as the responsibility for maintenance and repairs falls on the multiple owners of the building. One of the main benefits of investing in a flat in Kolkata is the potential for appreciation in property value. With
the city's growing population and increasing demand for housing, property values are expected to rise in the coming years. This means that investors who purchase flats now could see a significant return on their investment in the future.
Furthermore, flats in Kolkata often come with modern amenities and facilities, such as 24-hour security, parking, and recreational areas.
These features can attract potential tenants or buyers and increase the property's value. They also make living in Kolkata more comfortable and convenient, which can be a selling point for potential tenants or buyers.
Summing Up
Investing in Kolkata property is a smart move, given the city's steady growth and favorable investment environment. By understanding the different types of investments available, doing thorough research, and evaluating properties based on your investment goals, you can unlock the potential of Kolkata's real estate market and enjoy attractive returns on your investment. However, it's important to keep in mind the risks associated with property investments and take necessary precautions to mitigate them. With the right approach, buying property in Kolkata can be a lucrative investment option for both short-term and long-term investors.